Weekend in Florence with the family: the Museum of Palazzo Vecchio!
Min. reading
The summer offers many good reasons to travel to Florence! One of these, is the visit to the Museum of Palazzo Vecchio!
A summer weekend in Florence with the family will be such a natural thing if you start looking at all the opportunities hidden inside one of the most suggestive and ancient buildings of the city.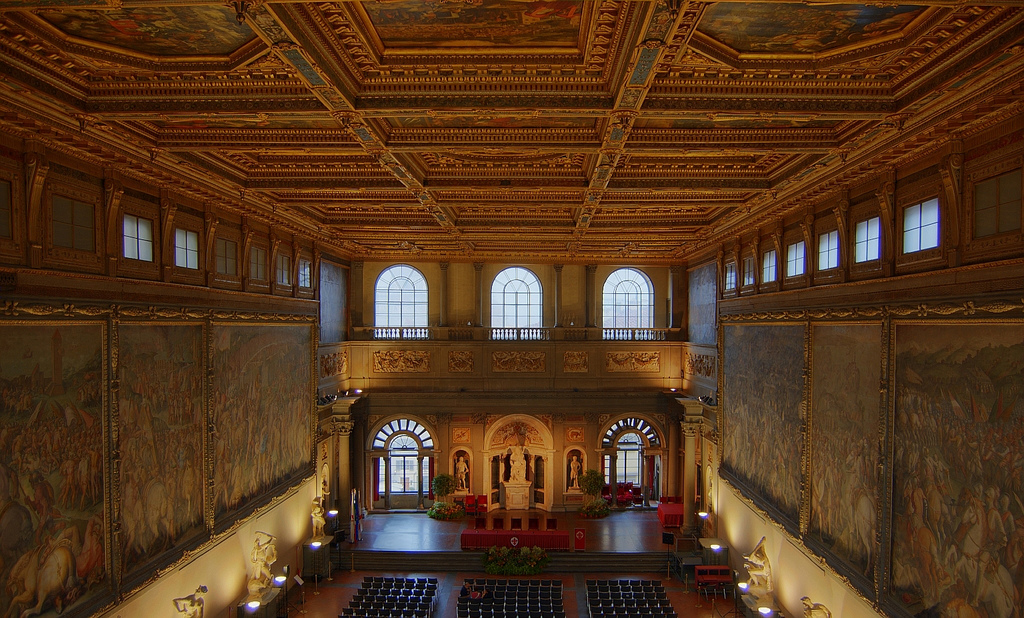 Itineraries thought also for kids and children, theatrical and interactive laboratories, spectacular setups and curious activities, are only few of the moments characterizing the initiative for the entire family, through a journey in time, fun and moving.
The spectacular scenery of Palazzo Vecchio, dipped in history and in the atmosphere of few centuries' ago, offers the occasion to learn about the uses and costumes of other times, listening to the master Giorgio Vasari talking about the fresco technique, or the chance of being received by Cosimo I de' Medici in person, right inside its sixteenth-century mansion!
In this game, where the characters of the historical Florence star into the play, there is space also for a trip in the dungeons of the palace, put on vintage clothes, have fun with team games and visit the Museum of the Civiltà del Rinascimento (Renaissance), period that saw the city at its best.
For the families with kids and children wanting to spend a vacation in Florence, the Museum of Palazzo Vecchio represents an experience to be remembered, because every second of the visit is able to create a sense of curiosity and the possibility to learn something new.
If we would have to suggest you a moment of your vacation in Florence to share with your kids, one of the best options we can think of is right the one of the visit at this museum, a different way to transmit culture, fun and knowledge.